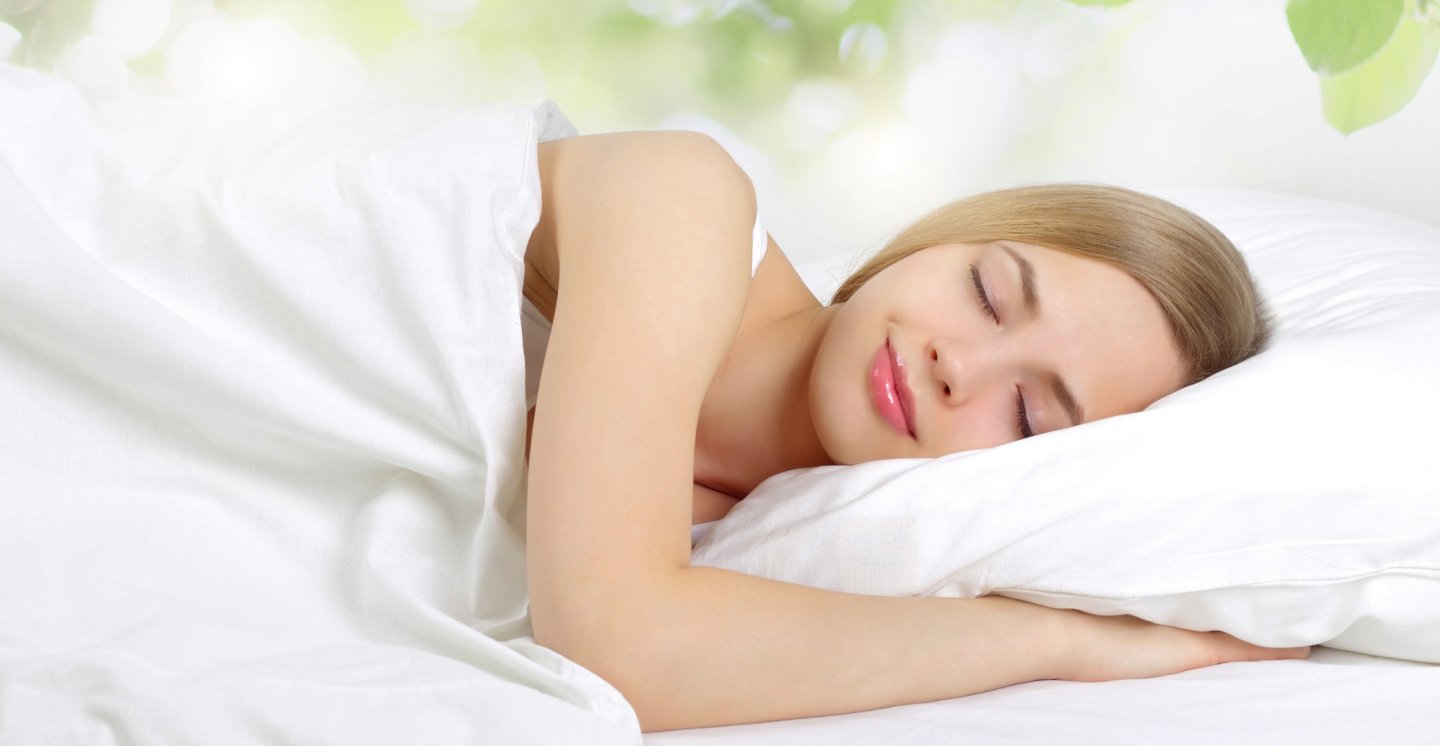 FoamSource offers a wide selection of pillows to compliment your existing mattress or new latex mattress and help you to get the best possible night's sleep. Choose from a variety of solid latex pillows, shredded latex pillows, organic wool pillows and adjustable natural wool pillows.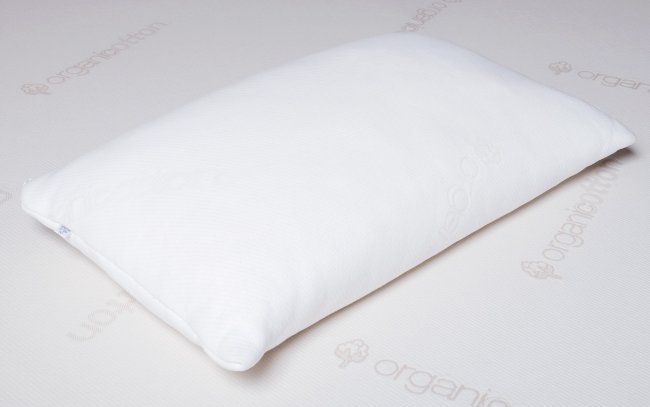 The Nu-Lex pillow uses shredded natural Talalay latex with a cover of organic cotton, quilted with a layer of Eco Wool.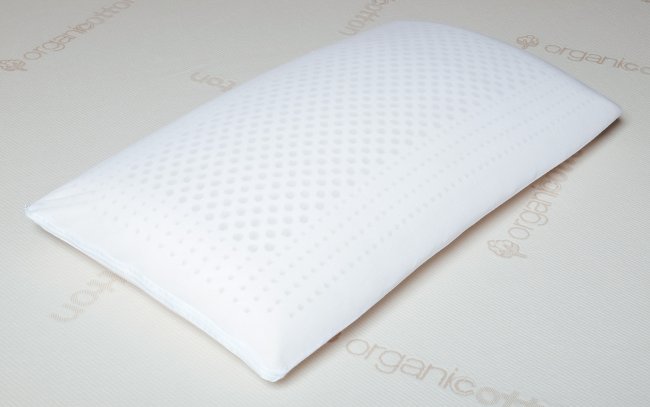 Latex pillows conform to the contours of your neck while you sleep, cushioning your neck without pressure points.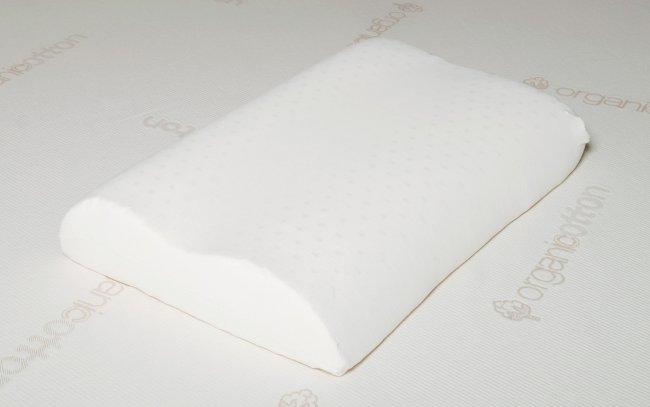 Natural latex provides the finest material for those choosing a contour pillow for excellent neck support.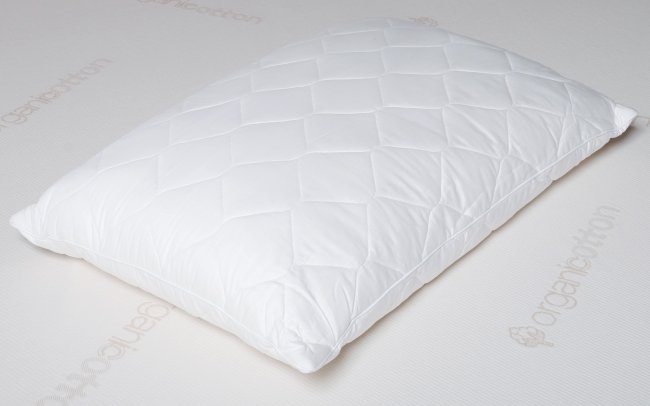 A 100% natural and adjustable wool pillow, and the loft of the pillow can be changed by adjusting the wool fill.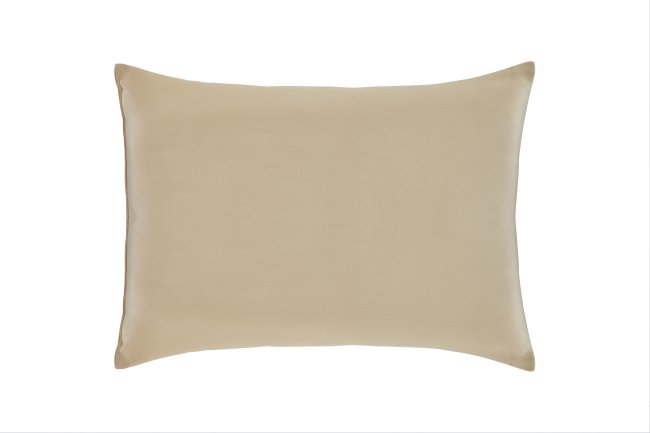 Organic wool pillow covered in organic cotton and filled with the finest and softest wool available, organic Merino wool.
Natural Latex, Shredded Latex, Natural and Organic Wool Pillows
A good pillow is just as important as having a comfortable mattress. Flat, too firm and uncomfortable pillows can lead to restless sleeping patterns and neck stiffness. FoamSource carries a selection of bed pillows to help you find the perfect fit and level of support.
Latex Pillows
100% natural latex pillows offer supportive comfort that gently conforms to your head, neck and shoulders to relieve pressure points, ease neck strain and reduce tossing and turning.
Latex stays cooler than memory foam, controlling your body temperature and reduces the need to shift about to find a comfortable sleeping position. 
Natural latex is hypoallergenic and resists mold, mildew and dust mites for cleaner breathing and the healthiest possible sleeping environment.
FoamSource offers a shredded 100% natural Talalay pillow of our own design, the Nu-Lex, which also features a cover of organic cotton and Eco Wool.
Organic Wool Pillows
Natural and organic pillows are the healthy alternative to synthetic pillows treated with chemical fire-retardants.
Our organic wool pillows are organic inside and out. They feature a certified organic cotton cover and are filled with soft, superfine, itch free organic Merino wool.
These wool pillows naturally wick away moisture to control temperature and create a more comfortable sleeping environment.
Natural Wool Pillows
myWooly pillow is shipped as high loft, simply zip open and remove some of the woolly puffs to adjust loft.
Filled with 100% washable pearl sized woolly puffs™, 102 oz/sq. yd.
Machine washable at warm water and dry on low heat or air dry.
These wool pillows naturally wick away moisture to control temperature and create a more comfortable sleeping environment.