November 21st, 2023
Let's start with unbiased information...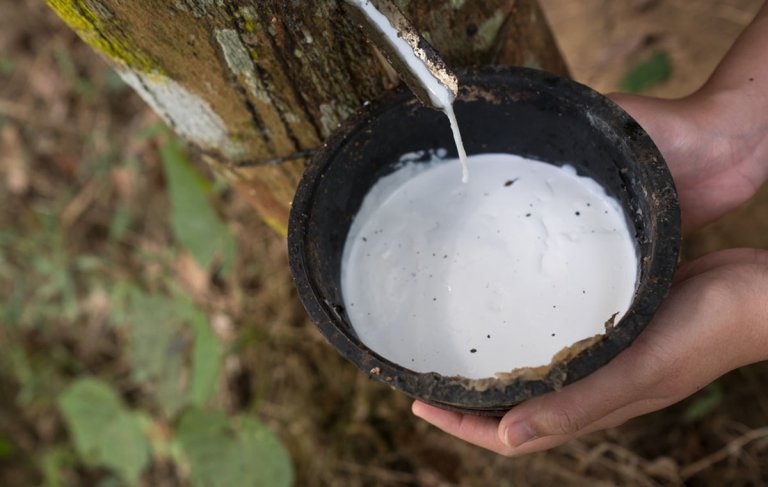 The Mattress Underground
Manufacturers and retailers always want to put the best foot forward for their products, often falling back on questionable descriptions for these products. Let's start this detailed and informative discussion with a solid, unbiased third party information from a well respected source, The Mattress Underground.
Natural Latex vs. Blended Latex...
From The Mattress Underground -
"Latex rubber is made from a milky liquid (not the sap) that comes from a rubber tree. This form of latex is called NR which stands for Natural Rubber. It can also be made synthetically from a chemical called SBR (Styrene Butadiene).
While the actual latex molecule in both is similar, natural latex has a more complex chemistry and more of the desirable qualities that make latex attractive in mattresses (elasticity, durability, compression modulus, resilience, and others). SBR is also less expensive than natural rubber (NR)."
Talalay Latex vs. Dunlop Latex...
Again, from The Mattress Underground -
"Besides the differences in natural or synthetic raw materials, latex foam is usually made using one of two different manufacturing methods. The first is called Dunlop which produces a denser form of latex. This method is more common around the world as it is a simpler less expensive method of manufacture. When used by a reputable manufacturer, it produces a very high quality latex that is very dense and very elastic.
Because in this method of manufacturing some of the latex particles "settle" while it is being made, Dunlop is a little less consistent in softness over the entire surface of the layer. It is also more difficult to make Dunlop in a softer version and it is rarely seen in ILD's (a measure of softness) below the mid 20's (medium soft). This same "settling" can result in Dunlop often being firmer on one side of a layer than the other."
"Talalay on the other hand is made using a vacuum method that requires less raw material in its manufacture and results in a foam and cell structure that is more consistent than Dunlop, has a lower density (weight) in comparable levels of softness/firmness, and can be made in softer versions than Dunlop. It is also more "lively" and is often preferred over Dunlop in the comfort layers of a mattress. In its firmer versions it can also be a very desirable material in support layers as well."
The FoamSource Experience
100% natural Talalay is the clear winner in our retail store...
If you've carefully read the excellent information from The Mattress Underground, several points are very clear when comparing latex.
First, while high content blended latex has desirable qualities, 100% natural latex is a superior material, as "natural latex also includes other ingredients in small quantities which contribute to its qualities and in general is a superior form of rubber in the properties that are most valued in latex."
Also Talalay latex is "more "lively" and is preferred over Dunlop in the comfort layers of a mattress, and "in its firmer versions it can also be a very desirable material in support layers as well."
Over 30 years designing and building latex mattresses...
Now that you've had a chance to review solid, unbiased information, lets apply the information. There is no substitute for practical experience, and FoamSource has been a retailer of latex mattresses, which we design and build in Boulder, CO, for over 30 years.
During that time we have worked with all the major latex manufacturers. We began designing mattresses using 100% natural latex, first using natural Dunlop from Arpico, and then making the switch to 100% natural Dunlop from Latex Green.
After designing a very popular latex mattress line using the blended Talalay latex from Latex International (now Talalay Global), we quickly switched to the 100% natural Talalay when it first became available.
In fact, FoamSource was the one of the first five mattress manufacturers approached by Latex International to market their new 100% natural Talalay latex, some 15 years ago.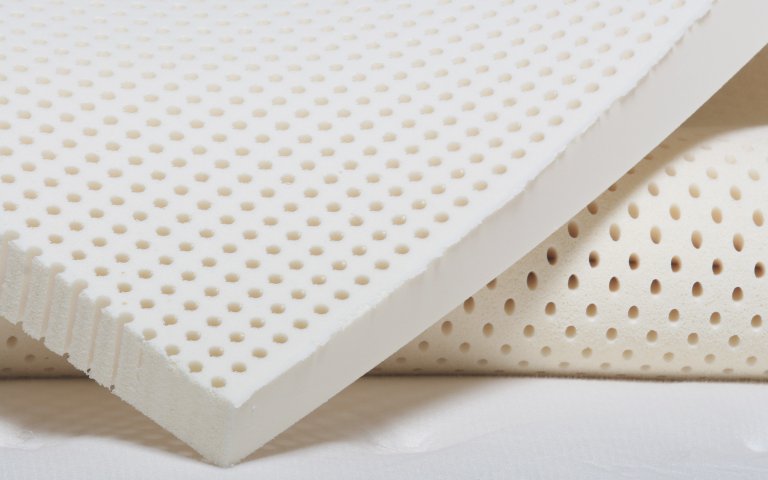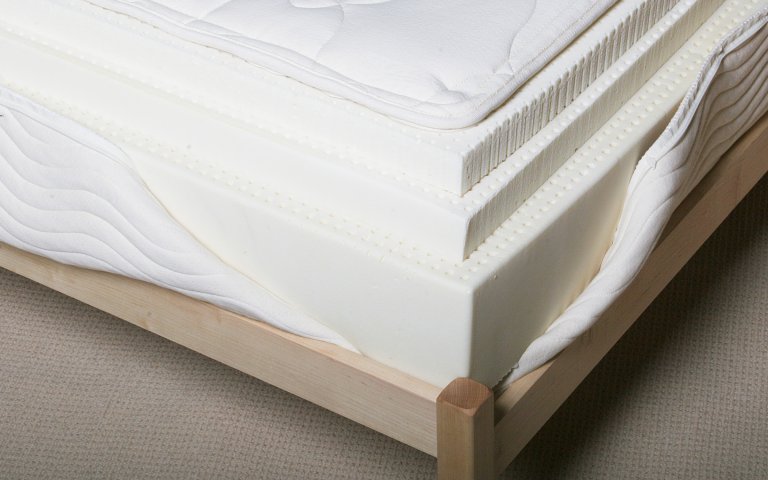 Nu-Lex 100% natural Talalay Latex Mattresses
Our Nu-Lex 100% natural Talalay latex mattresses out sell all others models by a significant margin. The answer for it success is simple, it feels better.
When compared to our Natural Slumber mattress, which uses a 100% natural Dunlop latex core and a 100% natural Talalay latex comfort layer, almost everyone prefers the feel of the 100% natural Talalay core in our Nu-Lex mattresses.
At FoamSource, experience provides a more direct comparison between the feel of Talalay latex and Dunlop latex. In our retail store, Boulder Comforts, we have had feedback from thousands of customers over the years.
Here, our customers can try the different types of latex for themselves, and in a variety of firmness levels. The clear winner is 100% natural Talalay latex, for both the mattress core and for the top comfort layers.