September 20th, 2023
General Care Instructions for Natural Latex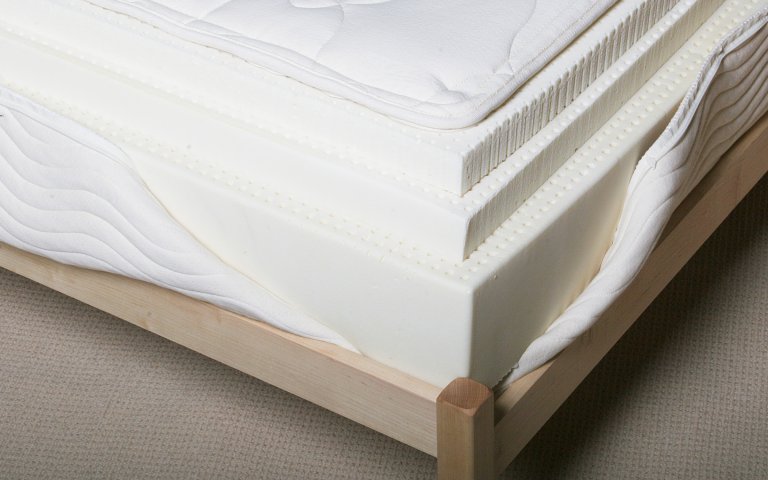 High quality 100% natural latex distinguishes itself as the most durable mattress material available. However, a little extra care will go a long way in maintaining a high quality latex mattress.
Let's start with the latex itself. Most importantly NEVER expose natural latex, without a cover, to direct sunlight, it will begin to dry out very quickly.
Do not use a heating blanket on high heat directly on a latex mattress, as the trapped heat over the latex will eventually cause it to dry out and begin to breakdown.
To a lesser degree, try and position a natural latex mattress away from external heat source, particularly radiators or similar wall heaters.
While all foams will breakdown over time, high quality latex is the most durable foam available, and you can generally expect natural latex to remain supportive, even over long warranty periods.
Removing Stains and Spills
Care of an organic cover is equally important. These covers will use a natural wool batting, such as Eco Wool, to provide the necessary barrier to the 90 second open flame test, mandated by the 2007 fire codes for mattresses.
Wool batting is then quilted to the organic cotton cover material. Organic covers, manufactured in this style, CANNOT be washed.
FoamSource aids the cleaning process by designing mattress covers that will zip off on all four sides. NEVER wash an organic cotton cover with wool batting, it will shrink.
Fortunately, a cover with natural wool responds very well when hung outdoors to refresh itself. This would also be the time to spot clean your mattress cover with a mild natural cleaner. Best practice, air the cover out and spot clean, if necessary.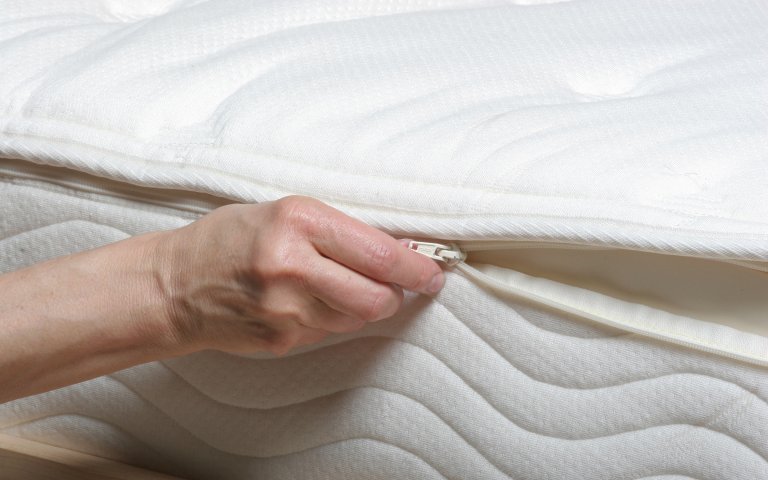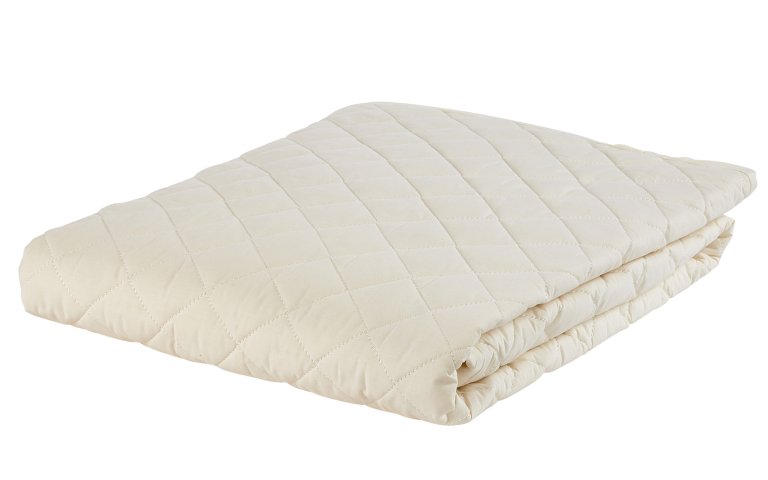 Breathable & Waterproof Protectors
A breathable, waterproof protector is an excellent choice to protect your latex mattress from concerns over spills or accidents from infants, pets and beverages.
FoamSource recommends the myProtector from Sleep and Beyond, washable, natural wool and a breathable membrane that is heat bonded, so no chemicals are used.